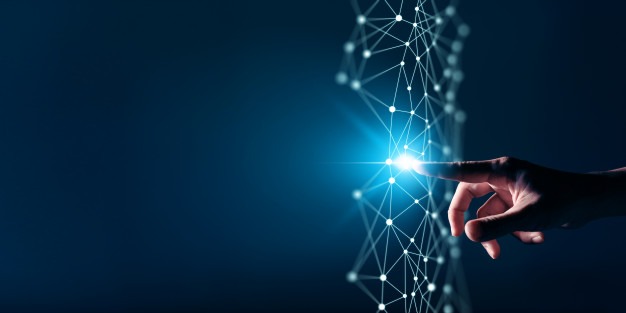 Digital Transformation
Digital transformation is the process of using assimilated information and digital technologies to generate or transform existing business models, processes, and customer experiences. Thus continuously confronting the ever-changing business ecosystem.
Over the last couple of decades, the industry has been working upon and analyzing numerous digital transformation cases across various functional domains. After detailed analysis and years of efforts spent, we realized just how challenging the paradigm of technological transformation is; and what it takes to succeed.
According to the research conducted by SAP Inc., the business entities that have implemented a digital transformation strategy and have a transformation focused roadmap are reporting higher profits and greater employee engagement than their competitors in their relative industry segments.
While the industry across the globe is catching up with digital transformation; nevertheless, it is not advancing at the same pace everywhere. According to the Industry Digitization Index published by McKinsey Global Institute – Europe is currently operating at 15% of its digital potential, while the United States is operational at 21%. Within Europe, Germany operates at 15% of its digital potential, while the United Kingdom is almost on par with the United States at 20%.
The research conducted by McKinsey Global Institute also identifies some typical patterns that have been evolving in the Digital Transformation space, which include –
Usage of cloud-based Infrastructure as a Service (IaaS) to minimize infrastructure cost and drive controlled investments.
• Implementing Internet-of-Things (IoT) to enhance customer and product interface and understanding the unique usage patterns.
• Realizing the theory of Blockchain to improve accountability and trace identity.
• Creating Data Lakes and Cubes, to extract never before insights from existing diverse data sources.
• Applying Artificial Intelligence (AI) to execute logical machine-driven actions based on behavioral patterns.
The potential of emerging technologies is tremendous; and while many of these are becoming easier to implement, understanding and addressing the following queries become paramount –
• How a particular technology contributes to the transformation story of an enterprise?
• How can the technology be adapted to address the specific needs of the business?
• How will a technology integrate with the existing systems of your complex enterprise architecture?
Implementing a digital transformation strategy without a clear understanding of the above-listed pointers; can complicate matters and result in the accumulation of colossal technical debt. One can avoid this by choosing the right implementation partner who is willing to walk with you in your digital transformation journey; one who has in-depth understanding and hands-on experience in implementing technological changes across enterprises, with the business' adaptability and scalability in mind.
At Finnapps we have solved some of the most challenging digital transformation cases across varied functional domains. We have some interesting stories to tell you and compelling experiences to share.