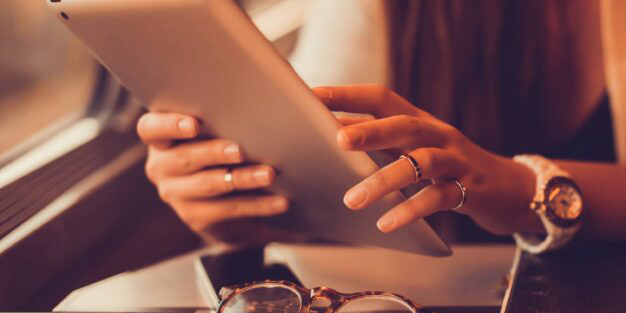 eLearning
Education is the ultimate foundation of humanity and its progression. Understanding the same, nations across the globe have persistently strived to promote education as obligatory freedom; furthermore, some countries have also waived off the cost and made it free, if not totally but at least until a certain age.
For over the last several centuries, the delivery of education has been broadly confined to classrooms only, albeit with a few exceptions. It is only in recent times, especially since humanity has been under the siege of COVID-19 that eLearning, or what is commonly referred to as online courses have evolved as the new normal in the world of education; which is looked up as a change that has favorably redefined the education system, and the way it has been historically conducted.
Online learning is a modern and active paradigm of learning, where ideas, knowledge, and experiences are rendered to the student in the form of internet delivered content; which includes but are not limited to –
Readable Textual Contents
• Audio Visuals (Images, Soundtracks, or Videos)
• Interactive Contents (3D Models)
• Virtual Reality Experiences
Therefore, evolving the way education has been conventionally imparted, and adding value by making it a lot interesting, entertaining, and interactive.
In its current state online learning contributes many advantages to both students and the education imparting organizations; the following are some of the foremost benefits.
Ease of access enables learning anywhere, anytime, and encourages self-paced learning.
• Promotes accessibility through alternative delivery channels
• Approaching a wider audience, and advocating equality
• Operational cost-effectiveness eventually serves in rendering affordable education.
• Personalizing learning with an emphasis on every individual's unique capability, driven by an Artificial Intelligence (AI) controlled delivery process.
• Making education interesting by making it interactive using Virtual Reality (VR) technologies.
• Development of logical & decision-making capabilities, while imparting knowledge about other subject with the introduction of Gamification technologies and platforms.
Some of the lesser thought, yet significant positive impacts of online learning are –
• Effective time management – As online education has enabled the participants to save upon the travel time, which one would have otherwise spent on reaching the classrooms.
• Reduction in carbon emission – As people are now required to travel less, it has significantly reduced the usage of vehicles to do so, which has rendered humanity with a greener alternative to the process of imparting education.
The benefits of online education are not only limited to schools and universities, but they are also being leveraged by modern business enterprises too, wherein self-paced online courses and evaluations are used to train the associates on newer practices and business trends.
Benjamin Franklin who is one of the founding fathers of the United States of America has famously quoted – "Tell me and I'll forget, show me and I may remember, involve
me and I learn". We at Cognxt believe in the very philosophy of involving every participant in the process of learning, which is evident in the eLearning solutions that we have built.